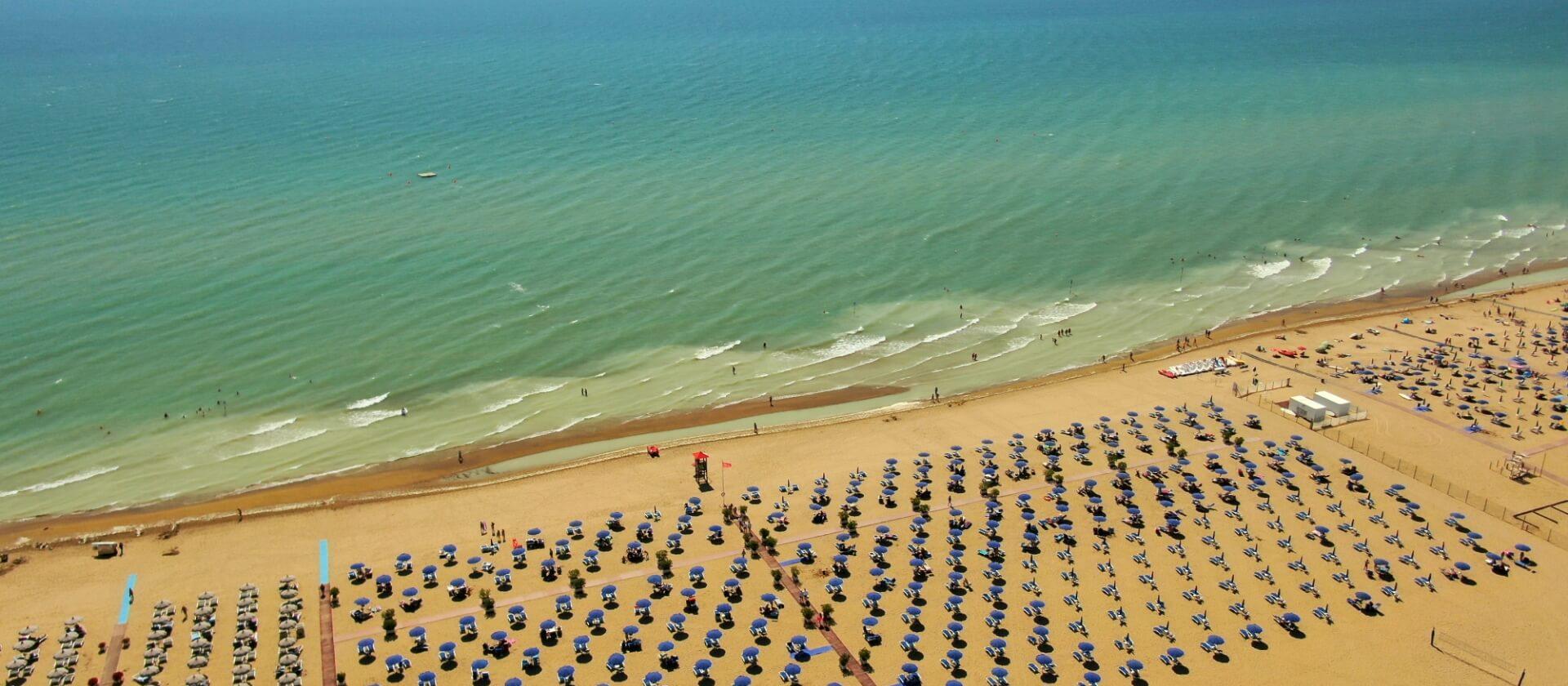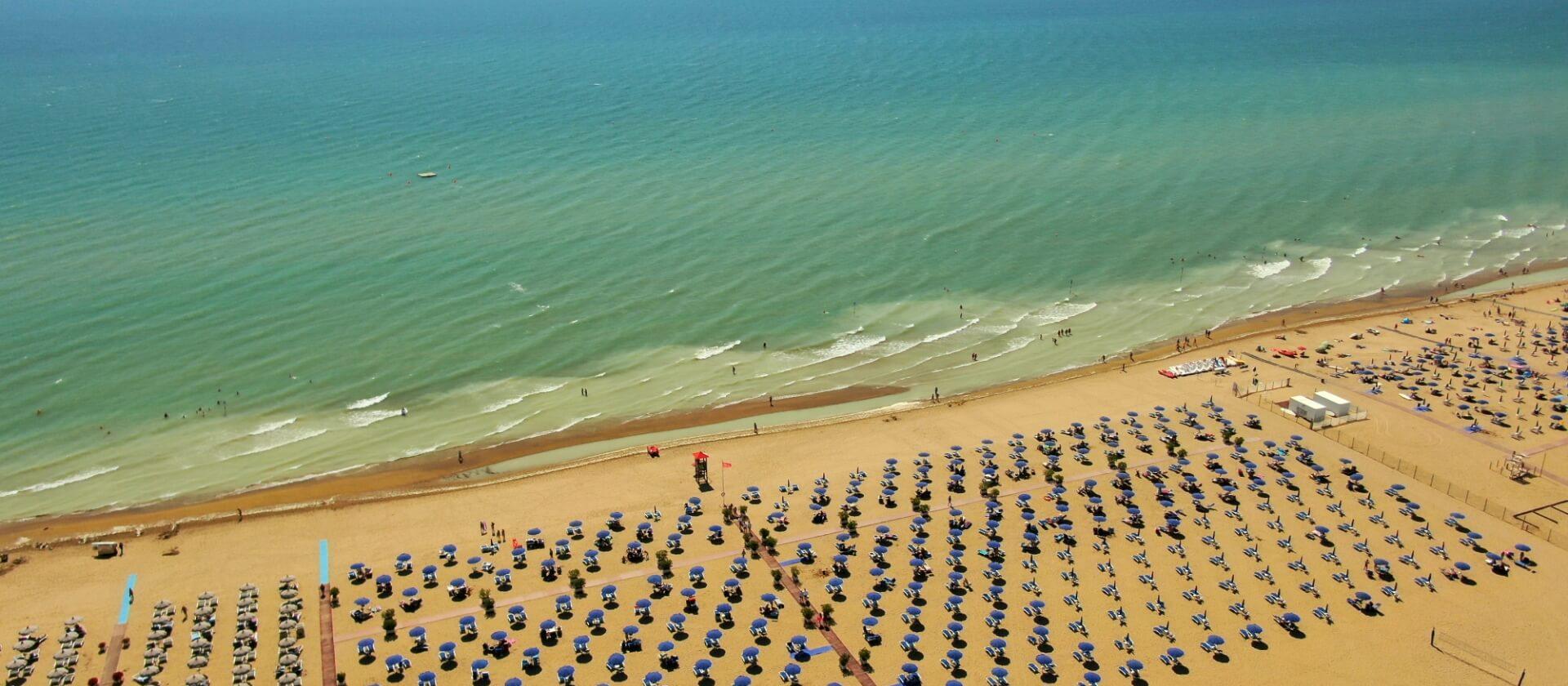 SAFE VACATIONS
To offer you a fully carefree vacation, especially at this time in history, we have implemented additional important safety measures. We have designed the beach for safe vacations in Bibione Pineda

Extraordinary comfort!
Only at our four Bibione Mare Beaches bathing establishments in Bibione Pineda will you find umbrellas at a distance of ​​25/30 square meters from each other for greater space, privacy, safety and pure comfort never seen before.
We are proud of this choice and believe it is an added and fundamental value for you to make the most of your vacation. For this reason, we will also implement it in the next summer seasons.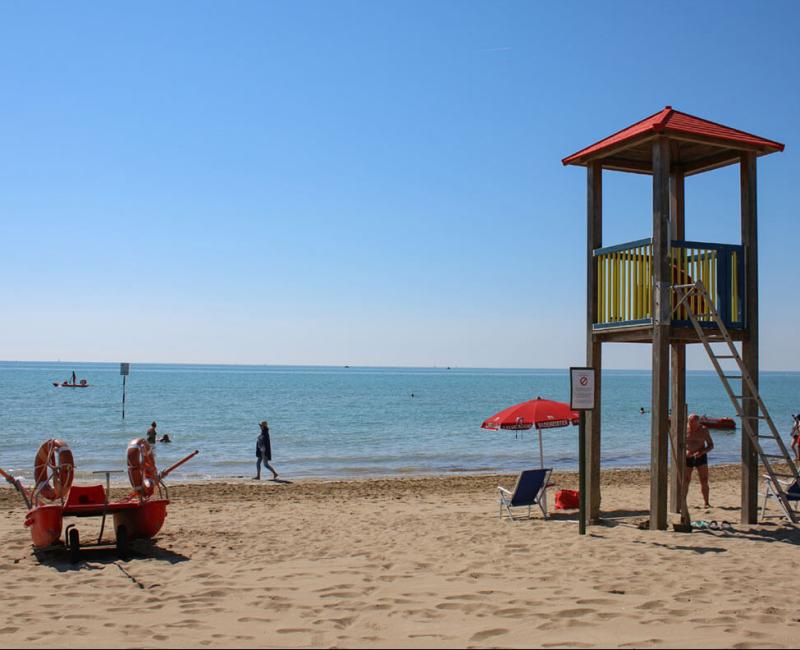 Here are other important measures for your safe holiday:
All the equipment of our bathing establishments is carefully sanitized every morning with certified, safe and low environmental impact products to ensure maximum hygiene for each guest and in full compliance with the regulations in force.
Our staff is periodically trained and informed on current legislation and internal rules.
Cleaning and sanitation of bathrooms and showers several times a day according to the established protocols, which constantly guarantee a high standard of hygiene.
Surveillance towers with professional lifeguards who guarantee first aid with the use of motorboats and rowboats.
Paramedics on duty throughout the day, first aid center and defibrillators further ensure timely first aid.